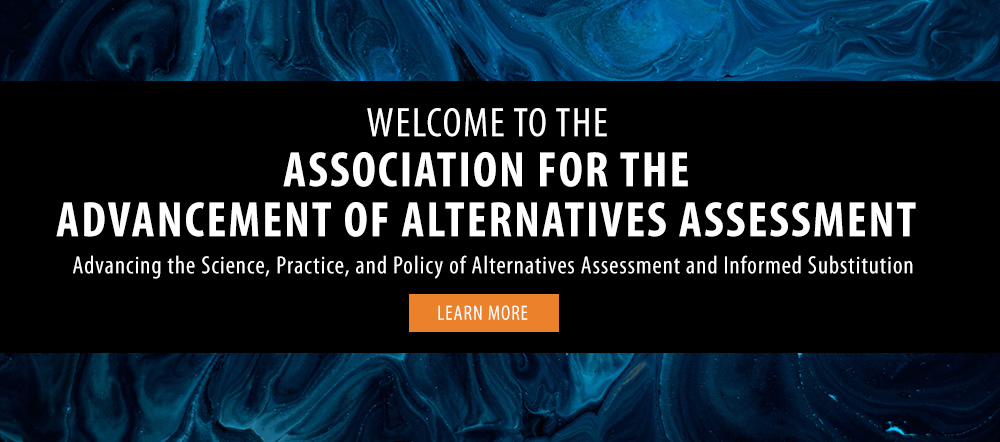 The Association for the Advancement of Alternatives Assessment (A4) is a professional association solely dedicated to advancing the science, practice, and policy of alternatives assessment and informed substitution. A4 is an interdisciplinary community of researchers and practitioners from government agencies, academia, industry, and non-profits working collaboratively to accelerate the transition to the use of safer chemicals, materials, processes, and products.
QUARTERLY WEBINAR
Modernization of Cosmetics Regulation Act (MoCRA): Changes to U.S. Cosmetics Laws to Support Consumer Trust in Cosmetic Ingredients


Thursday, March 16, 2023

Experts from the Environmental Working Group (EWG) and the Personal Care Product Council (PCPC) presenter their respective viewpoints on MoCRA particularly as it relates to provisions in the law related to the substantiation of safety. Speakers highlighted resources that cosmetics suppliers and brands can implement to comply with MoCRA to restore consumer's trust in the safety of cosmetic ingredients as well as resources to support consumer purchasing.
---
QUARTERLY MEMBER SPOTLIGHT
Sandra Meijer from the Yordas Group
Director of Product Stewardship
at Yordas Group

"I have only recently joined the A4, and have found the organization to be tremendously welcoming. I really look forward to making a positive contribution as part of the Membership Committee, and would love to exchange views with A4 members on how alternatives assessment and the work of the A4 can contribute to the debate about SSbD which is currently high on the agenda in the EU."
---
FALL 2022 ELECTION RESULTS

Please welcome our new A4 Officers and Executive Council Members
Starting January 1, 2023 the A4 will welcome a new set of officers including Dr. Lauren Heine as our new A4 President.

We also are welcoming new VP and Secretary-Treasurer and six new Executive Council Members!

Thank you to all of our members for making our first election cycle a success and further establishing A4 as diverse and democratic society.

Click the link below to see the line-up of our new A4 leadership!
---

MEMBERSHIP
Join the A4 Community
Our members enjoy the following benefits:

Discounts to A4 events
Exclusive member content including member directory
More access to our community of practitioners