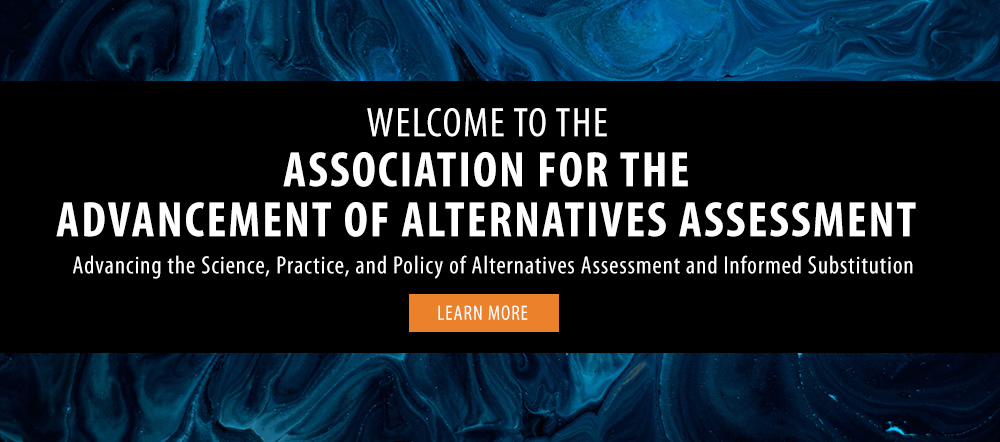 The Association for the Advancement of Alternatives Assessment (A4) is a professional association solely dedicated to advancing the science, practice, and policy of alternatives assessment and informed substitution. A4 is an interdisciplinary community of researchers and practitioners from government agencies, academia, industry, and non-profits working collaboratively to accelerate the transition to the use of safer chemicals, materials, processes, and products.
RECORDINGS AVAILABLE
Mixtures & Safer Alternatives Workshop
WORKSHOP 1 & 2 RECORDINGS AVAILABLE

WORKSHOP 3 (IN-PERSON EVENT AT THE INTERNATIONAL SYMPOSIUM ON ALTERNATIVES ASSESSMENT)
WEDNESDAY, OCTOBER 25, 2023

Identifying needs and opportunities to evolve the practice of product-level alternative.

This session was not recorded.
---
A4 Perspective Paper

Using Alternatives Assessment to Support Informed Substitution of PFAS in the Electronics Industry

In this A4 Perspective Paper, we cover:

Where PFAS are likely to be used within the electronics value chain

The sector's unique challenges associated with substituting PFAS

How the industry can avoid regrettable substitutes

How alternatives assessment can be used to make transparent and informed decisions to support the adoption of safer, sustainable chemicals.
---
QUARTERLY MEMBER SPOTLIGHT
Scott Echols from the ZDHC Foundation
Senior Director, Roadmap to Zero Programme at the ZDHC Foundation

"I enjoy the connection to colleagues who I can learn from in a field where I know "just enough to be dangerous ;-) ."
---
MEMBERSHIP
Join the A4 Community
Our members enjoy the following benefits:

Discounts to A4 events
Exclusive member content including member directory
More access to our community of practitioners