Venue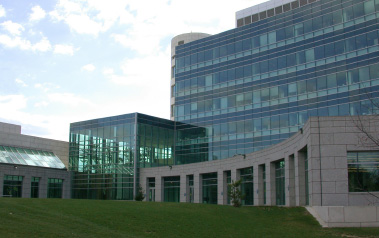 Natcher Conference Center
National Institutes of Health
45 Center Drive (Building 45), Bethesda, MD
Map

The Natcher Conference Center is part of the National Institutes of Health and is located on the NIH campus in Bethesda, MD, just 10 miles from the center of Washington, DC.
Please note, all symposium participants will be required to show one (1) form of identification (a government-issued photo ID: driver's license, passport, green card, etc.,) and to state the purpose of their visit.  Please refer to the NIH Visitor Information.
If you have an HHS ID Badge, you must enter through the visitor center, but simply show your badge to the guards and they will admit you through the turnstile. You do not need to have them issue a visitors badge unless directed. If you have an HHS ID and you drive to NIH, show your badge to the guard at the gates and they should allow you to enter.
The Natcher Building (Building 45) is across the street and north from Building 38A and the National Library of Medicine.  Please refer to the NIH campus map.